PuzzleJunction.com can supply your publication with content other than puzzles. If you are in need of fillers such as Famous Quotes, Trivia, Articles, Recipes, etc., we can provide the content that you require.

Since publishing a newspaper, magazine or any other type of publication is time consuming, especially if selling advertising in it is part of the process, finding fillers or timely and intelligent content can be far too taxing a task to take on. We have the resources to lighten your pre-publication load.

Our non-puzzle content can be ordered separately or in conjunction with our puzzle products. The choice is yours.

Non-puzzle content includes:
Famous Quotes
General Trivia
Sports Trivia
Movie Trivia
Political Trivia
Recipes
Articles on various subjects
And much more

Pricing for non-puzzle content varies according to length of piece, type, space required to be filled, etc., so we only quote a price for specific requests. If you are interested in non-puzzle content for your publication, please email us at sales@puzzlejunction.com with your requirements, or use the Information Request Form link on the right. You may also call us at 775-265-5083. Our office hours are 9:00am to 6:00pm, Pacific Standard Time, Monday through Friday.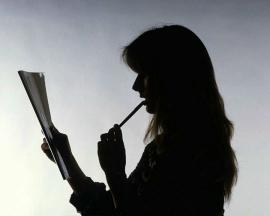 To order puzzles or
non-puzzle content
for your publication,
please call us at

775-265-5083

or email us at

sales@puzzlejunction.com

or use our handy

Information Request Form