Kriss Kross puzzles

A Kriss Kross puzzle is a member of the word fill-in group of puzzles. The grid is not numbered and there are no blacked-out squares. The fill-in words are listed by length, and are most often themed.

Sizes range from 13x13 squares up to 25x25 squares, and anything in between. They can also be created in rectangular shapes, such as 15 squares wide by 19 squares high.
Word count for a Kriss Kross puzzle usually runs about 28 to 45 words.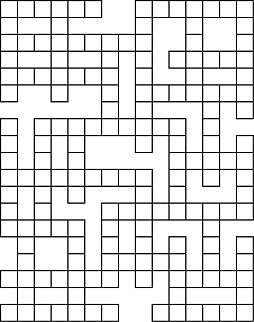 Click here for printable
sample Kriss Kross puzzle

To order puzzles
for your publication,
please call us at

775-265-5083

or email us at

sales@puzzlejunction.com